Posted by American on April 16, 2021
---
With a brilliant interior design and an eye-catching landscape, what every house must have is safety arrangements or precautionary measures for unexpected times.
Over the years, fire damage has impacted many families, property, and the environment in all countries around the world. The dangers lurking in our homes can be examined by taking corrective steps and make us live in comfort.
Here is a complete guide for safety must-haves, which can make a difference when it comes to your wellbeing.
1. ALWAYS REMEMBER HOME FIRE SAFETY
Readily available in the market and online stores, a fire extinguisher is a life-saving device for fire hazards, which causes enormous losses when not controlled on time. Buying the right fire extinguisher and going through the user manual, testing it, and placing it in an easily accessible place is equally important.
2. SMOKE AND CO ALARM
Smoke and Carbon monoxide are a deadly duo, and there are devices which have made it possible to protect yourself against both. There are alarms available in the market with which you can remotely monitor your home.
Fire protection engineering has given us many benefits and saved many lives in the past few decades. We recommend you to have an emergency action plan for your home safety.
3. FIRST AID KIT
Make time to prepare a home first aid kit to respond immediately to minor ailments and serious injuries. Keeping a first aid kit is a must-have, especially when you have children in the house.
What you should be keeping in the kit are plasters in a variety of different sizes and shapes, two sterile eye dressings, safety pins, and disposable sterile gloves.
Usually, you will get a built-in kit in the market with a stock of multi-purpose items in it. This kit can save your day in unfortunate circumstances. Bad knife cuts, infected cuts, and bad sprains need a quick dressing and attention. These kits come good in all such situations.
4. EMERGENCY CONTACT LIST
The readily available information and a good contact list can be helpful for family members, babysitters, guests, or anyone who might end up there to help you. The list should include your personal information and health insurance information, as well.
Doctors, Poison control, and babysitters should be on the list.
Another handy tip is to put ICE into your phone contacts. ICE stands for" In Case Of Emergency." It is a useful feature for the emergency responders as they will know who to contact.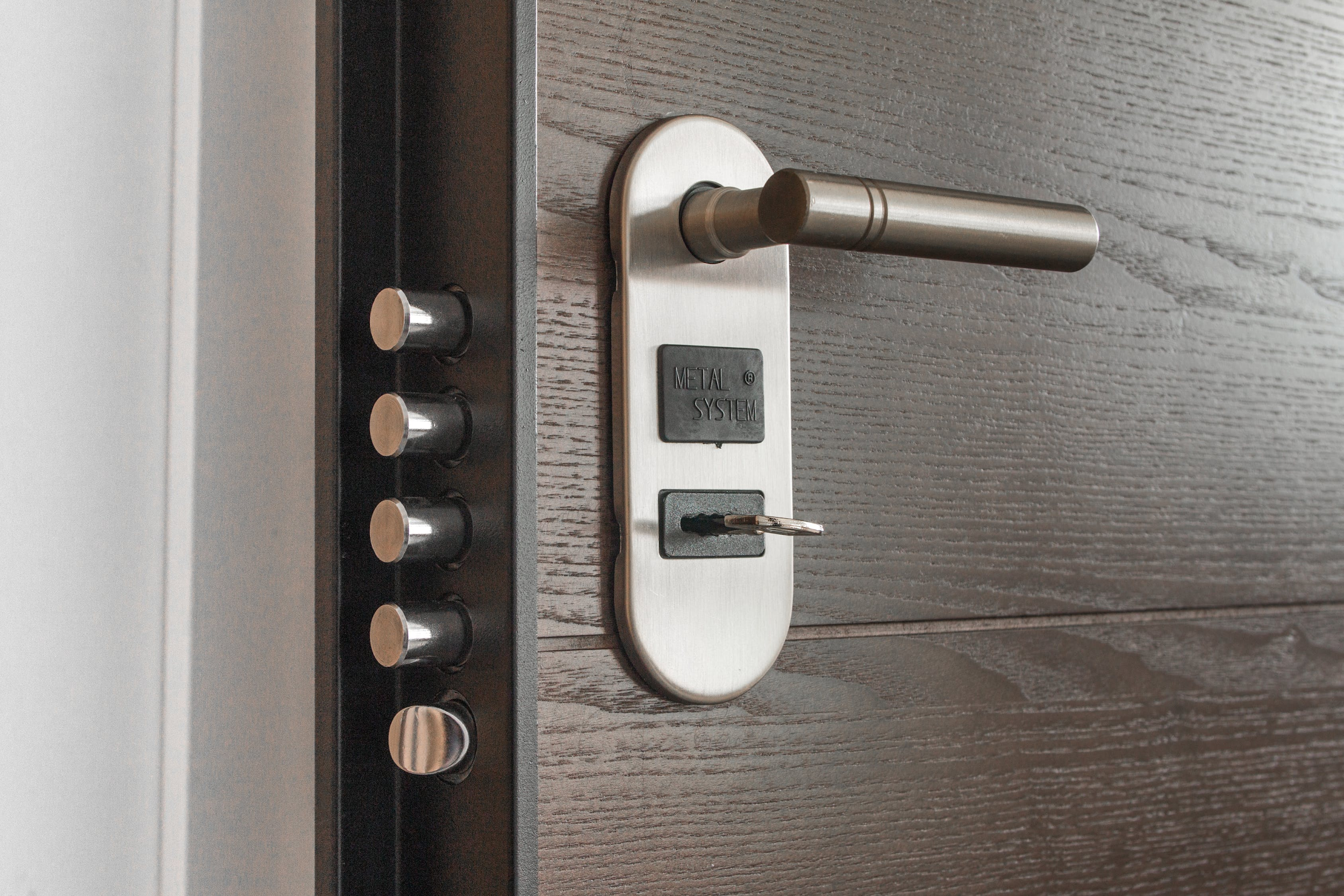 5. USE GOOD LOCKS FOR YOUR DOORS
Safety measures from inside the house and protecting it from outside danger is equally essential. One of the best and most effective ways of securing a door is to use a deadbolt. It works when linked with a standard door lock. Deadbolts are low-cost and an excellent addition to the security system of your house.
Security devices are also available in the market, which sends an alert to you on your phone in case of a break-in. Your windows and any possible entrance points can be safely protected using the new Wi-Fi-based devices.
6. SECURING WATER PIPES
Manual thermostats and smart thermostats, both are a great help when it comes to home security. Smart thermostats give you an option to control your energy according to your needs.
Expert technicians help you with the installation and make it easy for you to use. Adjust, schedule, automate and monitor the temperature in your home by using a smart device connected to your thermostat via Wi-Fi.
Apart from all the technology-supported measures, a routine safety check of plumbing can prove lifesaving. Preventing pipes from freezing in extreme temperatures and exploding from overheated water is also a way to stay ahead of any disaster. Temperature sensors are the ultimate answer in many of the heat-related cases.
7. CHILDPROOFING YOUR HOME
With children around the house, you need to be extra careful. The crib should meet all the safety standards of today's world. Keep a distance from the window and remove all cords.
Install safety latches and locks to drawers and doors to make sure children don't have access to them. Install an anti-scald device for the faucets and showerheads. Install corner and edge bumpers. Doorstops and door holders are also helpful for protecting their fingers from being crushed.
8. KEEP A DISASTER KIT
Keep a go-bag ready, as a solution for many natural disasters, including earthquakes, wildfires, hurricanes, and power out.
Your go-bag should contain the following items:
· Food – 5 Day supply
· Water – at least one gallon per person for three days
· Flashlight with batteries
· First Aid Disaster Kit
· Solar Charger and portable power bank
· Safety Matches
· Hygiene Products
· Important Documents
· Cash
· Pet Food if you have a pet.
9. NON TOXIC HOUSE PLANTS
Some of the safest house plants include Boston fern, Spider plant, Jade plants, African violets, Miniature roses, and a few others. For children and pets, the plants around your house should be safe.
House plants can look aesthetically pleasing and beautiful, and they are a source of air purification. Even some older adults who have dementia are at constant risk from these toxin house plants.
Take all the necessary precautions to check your plants. The most commonly found Aloe Vera plant's skin is highly toxic. Names of a few plants which are non-toxic to both cats and dogs are:
· Blue Echeveria
· Bamboo
· Pearl Plant
· Spice Orchid
· Hens and Chicken
· PonyTail Palm
Dogs and cats are prone to allergic reactions to some indoor plants and these reactions may turn deadly in many cases. An expert gardener and plant trained person or a pet trainer can be called in for a more secure check.
10. ENCOURAGING SAFE HABITS
It's always good to talk to your family, friends, guests, and neighbors about home safety and encourage your children to practice them at home.
Conclusion
Present-day technologies have made home safety more reliable and the potential dangers are manageable to a high level.
The urgency and need for safety must-haves in your homes is the need of the hour. These days homes are built with a full safety map and outlay.
---